This article provides tips on how to choose the right commercial real estate agent for your business. Look for someone with experience in your industry, who will help tailor the best strategy and investments for you. Be sure to ask pointed questions when interviewing brokers, and make sure the agent you choose is experienced in helping tenants find office, retail, and other commercial space. Ask how many landlords they represent, and what types of deals they've done. The agent should be able to offer expert advice on finding properties that fit your company's needs and offer the best potential profit. Make sure they carry out due diligence on all commercial property sales to ensure there aren't any hidden problems. Ask as many questions as you can about their services, experience, fees and more to make sure you take the time to find the right one for your business needs.
You need a real estate broker who knows the local business owners and can help new business owners find the right property for their industry. As such, it is important to choose a trustworthy commercial broker who is knowledgeable about the local property market and can tailor the best strategy investments to your industry. Be sure to do your research before choosing a commercial real estate broker. Look for brokers who have demonstrable experience in your industry, as well as experience with different types of properties. Ask other local business owners and colleagues for recommendations, and consider interviewing several brokers before making a decision. When you interview potential commercial real estate brokers, ask them specific questions about their knowledge of the local market and their strategy investments in the area. Ask them what they think makes them stand out from other brokers in terms of experience, services offered and fees charged. Make sure you are comfortable with their answers and that they have a clear understanding of your goals as a business owner.
One of the most obvious ways to find a commercial broker is to ask other clients in the immediate area who they used and how their experience was. Before you hire a broker, research their past experiences and look for potential conflicts of interest.
Ask them about their experience in representing landlords, tenants, and property owners. The type of space you are looking for will help determine the types of brokers you should consider. The broker should represent a number of properties that fit your needs.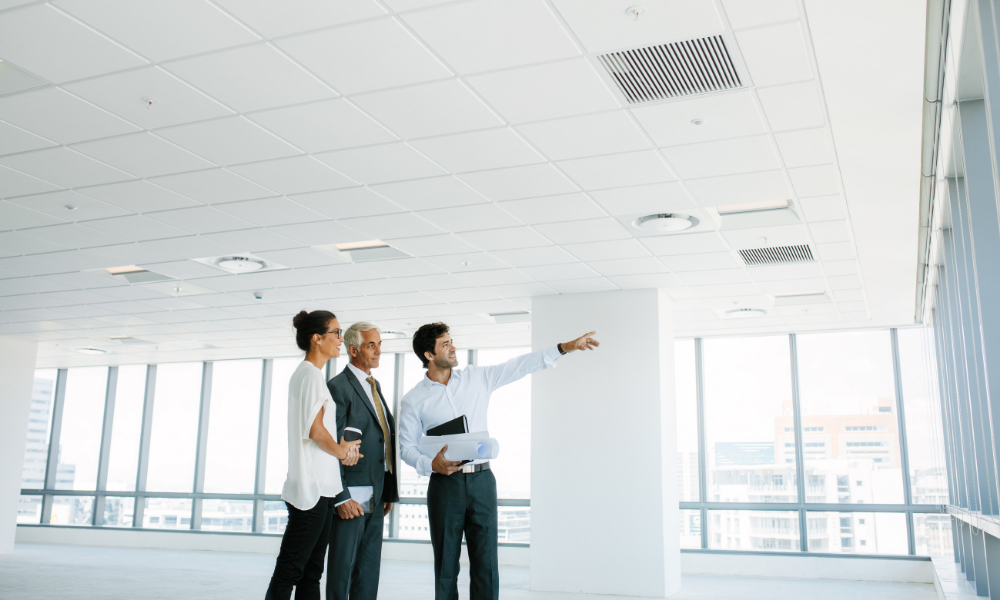 It is important to know commercial brokers in the local market and how they can help you with your leasing transactions. A tenants' agent should represent tenants, not buyers, so make sure you check that the broker represents tenants and not just landlords or sellers. When selecting a commercial real estate broker, make sure to ask about their experience in navigating local laws and regulations as well as their experience with transactions for similar types of properties. The right agent should have the knowledge and experience to ensure that your transaction or lease agreement is compliant with all laws and regulations.
When selecting a commercial real estate agent, it is important to make sure that they are experienced and knowledgeable in representing landlords' interests. They should be able to help you find tenants for an office space, retail or other commercial space, as well as condos, apartments or houses for investment purposes. Furthermore, the agent should be able to negotiate the lease terms and conditions that best fit their client's needs. Lastly, it is important to ask around to find out if anyone knows the agent's experience in dealing with different types of properties and lease terms in order to ensure a successful transaction.
When choosing a commercial real estate agent to represent your business, make sure they have an ethical business practice and are well established with a record of representing landlords as brokers. Your broker should have access to the best tools and market information in order to get the best deal for you on lease space. The agent should be someone who always keeps your best interests in mind when negotiating on your behalf. If possible, it is also recommended to try and sit down with them at the table and discuss the transaction in detail before making any commitments.
When interviewing brokers, it is important to ask pointed questions that relate to their experience and expertise in the area. It is also important to keep in mind that some brokers may put their own clients' interests ahead of their own and make decisions that are not always in the best interest of the client. As such, it is important to put best interests first when choosing a broker. My recommendation would be to compare agents before making any decisions, including examples of how they have served previous clients. This will help you decide which agent is best suited for your needs.
Start by finding the perfect seller and ask your broker to help you find a suitable office space. With over 100 brokers, you can be sure to find an amazing marketing specialist that can help secure the best space for you. Get the best deal possible when it comes to rent and lease agreements and search for sales that fit your business. Additionally, turn your property search into something with more focus and ask the right questions to turn the right agent into someone who will work with you. Going with a firm that understands future needs is important as well as they will know what kind of space might suit your questions or needs in the future.