No matter where we look, there are graphics everywhere. Graphics are dominating the world all around us and are popping up where we least expect it. The subtle placement of key ideas and the subliminal messaging along it is rife; from street signs to shops, windows, posters and advertising billboards, graphics are everywhere.
Graphics are a crucial component of the digital marketing world. Having a successful online marketing plan, recognising the potential of having sharp graphics and how the graphics can be applied to your advantage is imperative. When graphics are integrated with your marketing strategy, they become the boost that is needed to take your campaign to the next stage. Graphics can also be used in print media, such as through banner printing for advertisements. 
Why are graphics important?
Graphics are a universal way to communicate. They are not limited to specific language barriers, and they can deliver both complex and the most straightforward messages to people all over the world. Graphics can be fun, light and carefree. They work to carry meaningful symbolism and are a very versatile and adaptable form of communication.
Graphics send out messages, ideas and concepts to all different audiences, either in a private setting or a public one. Finding better ways to communicate means more information is going to be taken in.
Graphics are vital through life, but they are also an essential element of the marketing world. When it comes to marketing, you are trying to communicate and send out a message. Brochure printing with graphic designs can be an excellent marketing tool.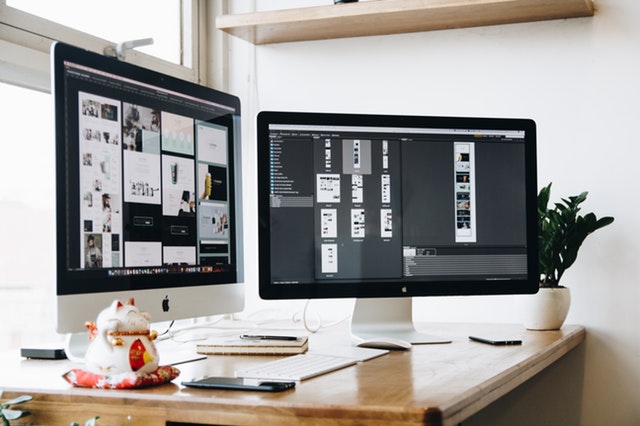 How do we use graphics in marketing?
Once you understand the importance of graphics, it's easier to see how they can be applied to your marketing plan to help it reach more people. Due to how versatile graphics are, there is a variety of ways in which you can use them within marketing. Each will bring along a unique set of benefits and help to promote and improve the different aspects of your business. This helps with the peripheral processing system, as symbols can intrigue an individual's subconscious mind. Symbols can generate an emotional response from its viewership. The peripheral processing system is different from that of the central processing system, in the regard that peripheral processing does not involve cognitive thinking. This is why graphics are so important to create an added layer for consumer interpretation.
The web designs
You cannot have a good website without any graphics. From your branding, logos, images and the websites stylistic choices, graphics impact your web design. For many customers, the site happens to be the first interaction that they have with you and your business. The first impression must be a good one. A good quality, professional website that has clear branding and the right choice of graphics will help you to create positive impressions of the company within the minds of the consumers.
Social media
Graphics are everywhere on social media platforms. It doesn't matter which site, but graphics will play a vital role in the development of social media. From the rise of more sophisticated social graphics to the increase in emojis, businesses will need to make full use of social media to operate with success. Ensure that your layout and theme, along with the stylistic choices all tie across in your websites and social media channels.
The importance of graphics should never be overlooked. Ensure that you make the most of everything graphics can offer you and enable your digital marketing strategy to make an impact. With graphics on your side, you won't ever have to look back!