Internal communication technology is helpful for both small and large businesses. Without reliable access to workers, it will be difficult to ensure employee engagement and management. In this article, we shall walk you through some trends in the best technology for internal communication in 2019. These tools are not limited to office operations, but you can integrate your non-desk workforce. Here are some of the best digital tools for communicating in the workplace.
What is The Importance of Internal Communication?
It's cost-effective to use a range of communication solutions in workplaces. As global workplaces upgrade their operations, there's the need for digital dexterity. In the past, we have seen many upgrades in the features of communication software like Skype, Facebook, and other messenger apps. However, a great company culture can't avoid the acceptance of more technologically-driven internal communication tools in 2019.
It Strengthens Your Company Culture
For any organization to succeed, it needs to enforce a culture of internal communication. Without maintaining a unified vision that allows employees to interact with line managers, departments might fail to achieve their targets. Internal communication is very strategic because it helps to determine what employees need to perform their jobs more efficiently. Also, internal communication strengthens the culture of feedbacks from subordinates and managers. This feedback (reporting) mechanism should be integrated into your company values. However, technology has a role to play in operational communication systems.
Customer-Centric Attitude
One of the objectives of setting up a business is to make profits from customers. However, the attitude of employee needs to be customer-centric because the client has to feel valued. In digital workplace management, internal communication tools can help any organization to achieve a digital-centric consumer environment. When customers report an issue with your product and service, it's a quick employee to resolve them. These communication tools help to make effective decisions that show a high level of concern for the customer.
Technology for Internal Communication
Mobile Apps Encouraging Interaction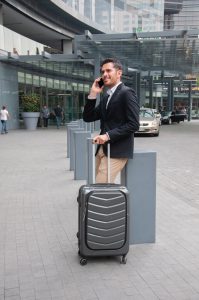 Mobile applications have evolved since we stepped into the millennium. However, more user-friendly mobile apps for internal communication in the office will emerge. With the mobile workplace app, workers can access their company news instantly. Also, some sophisticated mobile apps for employees allow them to access more communication channels, operational tools, and share media files.
Online Forums
Online forums often have rules of engagement, but it allows for opinions and suggestions from members. Most corporate websites and their mobile apps have forum features for employees. Usually, salespeople and customer service have open lines of communication. Management needs to create online forums that allow for easy access between managers and these staff.
Social Media Apps
Social media app usage is not restricted to e-commerce operations. Every organization needs to harness the potentials of digital marketing tools. Some high-end social apps allow employees to engage in internal communications.
While other social media apps assist customers to align with their favourite brands, they give a sense of pride to both customers and employees.
Gamification
Every tech-savvy worker likes enterprise gamification tools. These digital tools are interactive and have features such as competitions, puzzles, and online quizzes. Apart from promoting internal communication, gamification motivates employees to develop their social skills. Without having a positive attitude, it will be difficult for employees to be productive. Also, gamification helps employees not to see their tasks and projects as boring activities.
Collaboration Platforms
With online collaboration tools, it's easy for every worker to communicate and track their progress of work. In most organizations with fast-paced operations, digital tools like collaboration platforms allow for on-the-go discussion during work. Also, employees can multitask (in real-time) and achieve their set targets.
Remember that if your technology isn't working efficiently it's going to slow down communications. You might need to contact an IT-consulting company Melbourne.