To get the right answer to the question of how the cloud is changing business, you need to remember the world before the advent of the cloud. Now you might be wondering where the "cloud" exists and what benefits it can bring to your business. Because any business needs the flexibility to manage tons of data, cloud computing allows businesses to store and access data, programs, or software over the Internet rather than through any physical storage device.
Cloud storage allows businesses to access critical information from anywhere, rather than storing it on proprietary hardware devices or local storage. In the cloud, information moves rapidly in both directions through more flexible information systems, thanks to attributes such as virtualization, scaling up or down to handle large workloads or automated security remediation across thousands of machines. Clouds that support rapid information exchange can flexibly adapt to smaller or larger workloads, deploy software updates quickly, and calibrate services and products faster based on customer needs.
Businesses can respond faster to customer requests, collaborate with the right partners, and streamline departmental processes by integrating SaaS and PaaS cloud software. Easier adoption and integration of cloud technologies allows companies to be more innovative and agile with minimal financial risk. Integrating secure cloud services at an early stage benefits entrepreneurs by reducing the need for IT costs and freeing up more operating capital.
The cloud enables businesses to rapidly scale and adapt, accelerate innovation, increase business agility, simplify operations, and reduce costs. In this rapidly changing business environment, rapid results require innovative business model changes, and cloud computing enables new approaches faster and cheaper. With fewer technical and economic barriers to creating new ways to improve business (business, marketing, sales, customer service, IT, horizontal services), cloud computing will allow new approaches to market faster and at lower cost Prototype and test more than ever before.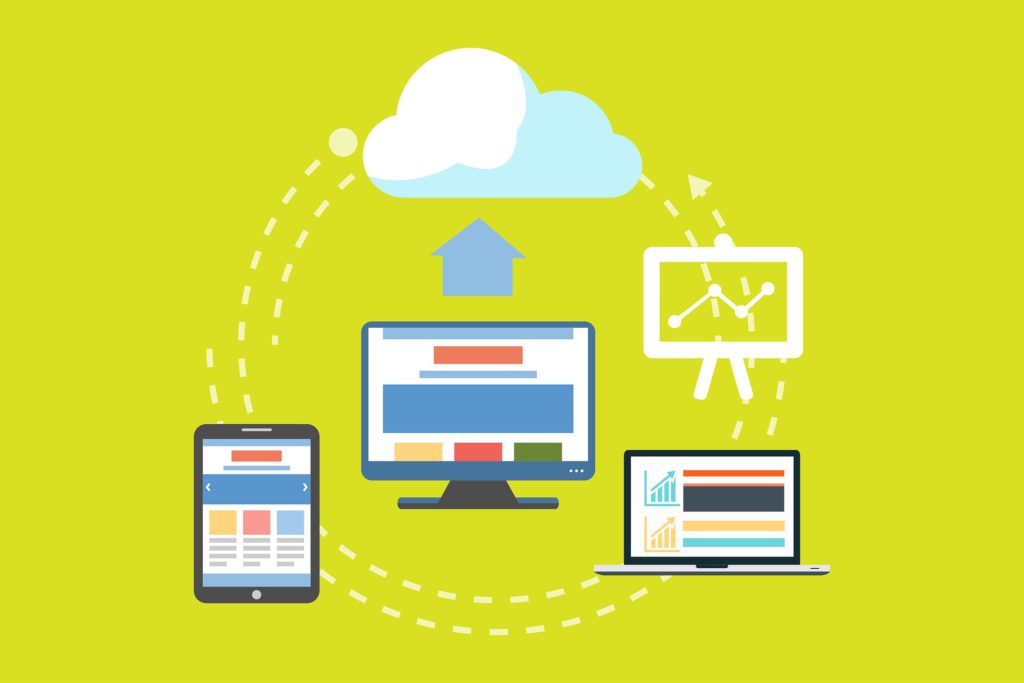 With the growth of business IT needs and the accumulation of data, cloud technologies create new ways to meet the growing demand for fast and flexible systems. In recent years, cloud services have changed the way business models are planned, reducing costs and increasing efficiency. For example, many companies are investing in cloud-based payroll software and file storage systems.
Cost reduction has been reason enough for many companies to shut down their proprietary data centres and consume computing power and related software as a range of on-demand services. There are several reasons for enterprises to use the cloud, but the most important one is cost reduction as they don't have to hire resources to increase their computing power. As more and more companies use cloud computing solutions around the world, they are reducing the number of data centres and servers, thereby contributing to a better, greener business environment.
Most companies are embracing the use of cloud computing at an unstoppable pace, and cloud computing has become a new paradigm that has allowed technology companies to offer services to businesses and organizations through the cloud, or more simply from their servers. Cloud security solutions have providedbusiness continuity across the enterprise, allowing millions of employees to work from home and access their data, files, and applications seamlessly, radically changing their business models in a matter of months.
Thanks to the cloud, employees can now work from the comfort of their own homes and get their work done seamlessly. Thus, cloud companies can provide better and more efficient services by investing in several dedicated remote employees instead of keeping a full staff on site. As opposed to building their infrastructure, companies often prefer to use the services offered by the cloud.
Cloud applications provide flexibility and allow you to adapt to the latest business requirements to stay competitive. Cloud computing is very important for businesses because it offers companies new opportunities to improve their innovation, time to market their products or services, and organizational efficiency.
Any improvement in storage, computing power, or technology allows for innovations that were previously impossible (for example, high-speed Internet made products like YouTube possible), and cloud computing makes these opportunities extraordinarily accessible.
Multi cloud computing is changing the way products are developed; ensures closer collaboration between the corporate IT department and other business units, including sales, finance and forecasting; and promotes closer interaction with customers, up to the joint development of products with their customers. Cloud migration is becoming one of the hottest business trends as companies look to speed up their day-to-day processes and improve their storage strategy. Cloud computing is also one of the major shifts in IT, and thousands of cloud computing customers such as Amazon Web Services, Google, Salesforce, and many other mature and growing Google cloud computing companies are currently showing great interest in this virtual space.
Data and files are always available, so anyone can get updated files or edit them from anywhere with an Internet connection and a computer device. Because files hosted in the cloud are in the same central location, data is automatically synced across all devices, meaning people are on the most up-to-date version of files. All files in the Cloud are available at any time, viewing location and latest updates.
By eliminating unnecessary clutter in your data centre, you can reduce the number of servers and still be able to handle the same number of tasks with ease. In this way, you can optimize your infrastructure to meet your business goals and increase the efficiency of your company.